Since I'm going to quit teaching offline marketing, I'm thinking of giving away all my ads away. Sounds greedy but before I wasn't sure if I wanted to give away all my secrets. I just hired more people to send it out to more people. =X
I literally think all the so called gurus will be pissed off that I'm giving all the secrets away.
Anyways, before I quit teaching offline marketing I'm going to do my last product. It's not one of those BS products but just STRAIGHT UP swipe files and proofs. All you have to do is copy and past it.
You'll LITERALLY HAVE PEOPLE EMAILING YOU BACK ON THE SAME DAY!!! But the bad news is that after a week or a month this is going to over-saturated from everyone sending out to the same niche with the same email.
50 emails and 12 replies and for linkedin we sent out 50 and got about 5 replies.
My question for you is… Are you interested? I plan to give it for 50%+ discount to people who replies to this post and of course to my small but loyal list.
So go on and leave a comment below if you're interested.
Email Swipe:


Linkedin swipe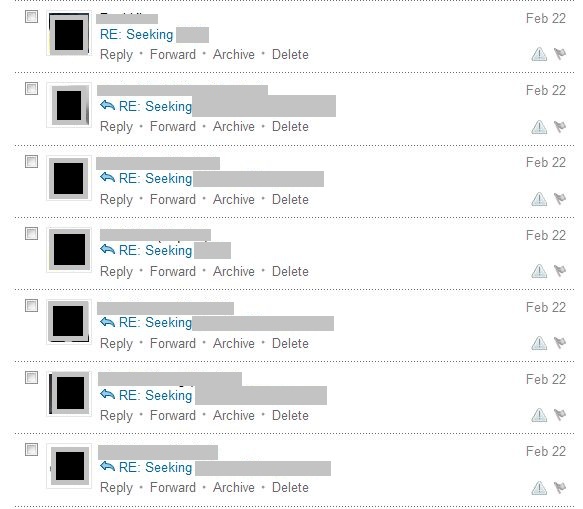 Comments