1 on 1 Offline Coaching
"Get everything YOU need to start and run a




super-smash hit offline business!"
Updated Proof: (This week I'm getting another deposit of $1000, $1000, $1000, and $1500.)   – 7k in 2 weeks!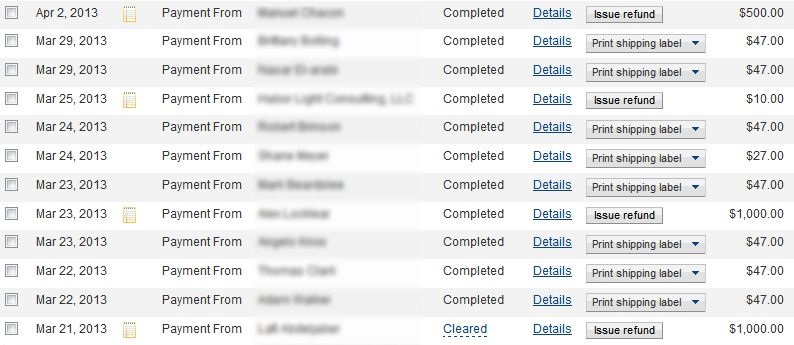 Hey, Chris Cho here.
I have an offer I think you'll LOVE. But first, let me set the scene…
It's always the same: you go through a million courses, guides and seminars all promising the exact same thing…
To make YOU a successful offline entrepreneur.

And it always ends the same: you still broke (even more than you were, due to the cost of that nice pile of books you've got sitting on your shelf), and you finding out too late that your pile of books of a pile of crap.
Too many keyboard warriors are quick to give you advice, and promise you the world, and too little are there to give you what you really want:
RESULTS!

Allow me to introduce myself. My name is Chris Cho. If you're wondering what the heck sets me apart from everyone else, let me tell you.
The truth is, I was like you. Struggling to catch a break, and grasping at straws to try and make my business work.
I'd heard that offline businesses were doing REALLY well right now (this was late 2011, early 2012), and I wanted in. I COMPLETELY fell for the hype.
I got my hands on all the material I could manage: books, courses, guides and mentors. There wasn't a book I didn't have on offline business.
I was SO excited at this new prospect; I hired a team of 15, both offshore and in-house. All in all, I spent about $30'000 just on getting all this information! I even flew out to SEOpro for $2k (plus $2k on flights!). Yes, I was totally crazy.
And at the end of all of that money spent, I realised the same thing you did: everything I'd bought was f***ing USELESS!
Did I give up? Hell NO!

I got my team together, and we studied every BIT of every course. I'm talking the kind of thoroughness you'd find in a CSI crime-scene. We tested those courses, and did the following:
We had salesmen going out every DAY knocking down doors, and hand-testing these methods by the so-called 'gurus'. Each salesmen probably reached

50 doors a day.

Our telemarketers were ringing hundreds of people daily, trying everything under the sun to get people to buy.
I tried cold-calling myself! Taking verbal abuse, early hang-ups, and cold, hard NO's through the ear.
Our lead gens were sending out hundreds of emails to businesses and prospects daily.
The result of all this?
A super successful company, by the name of Philadelphia SEO (earning thousands a week), and ranking #1 for our keywords.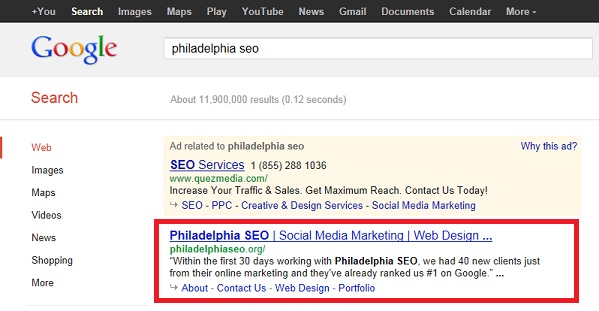 My Own Team in Philippines
One week of leads and clients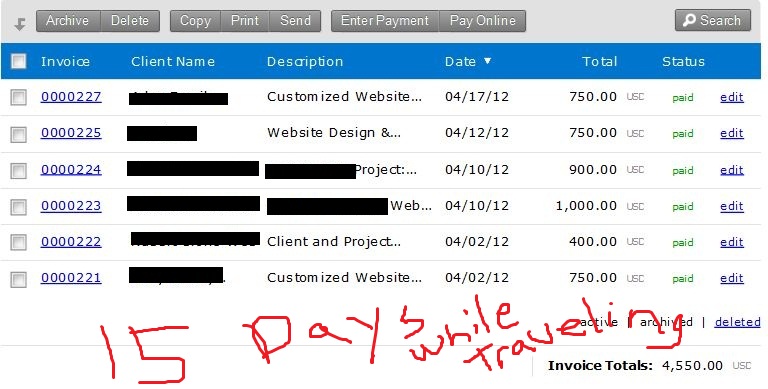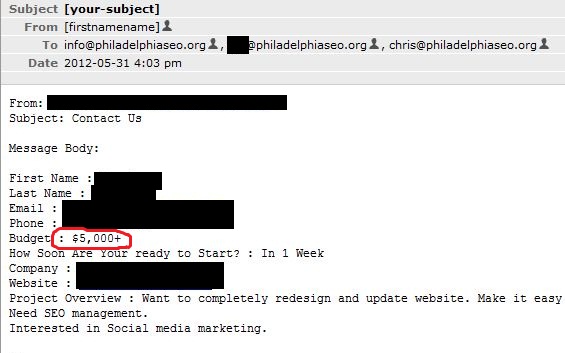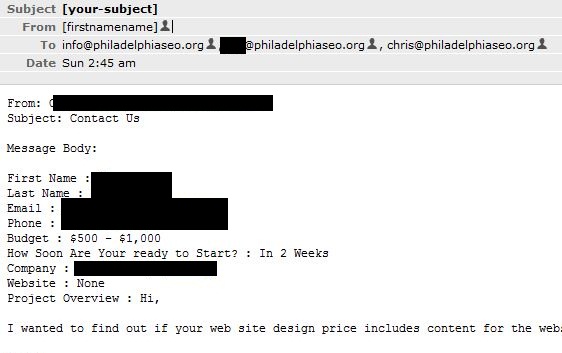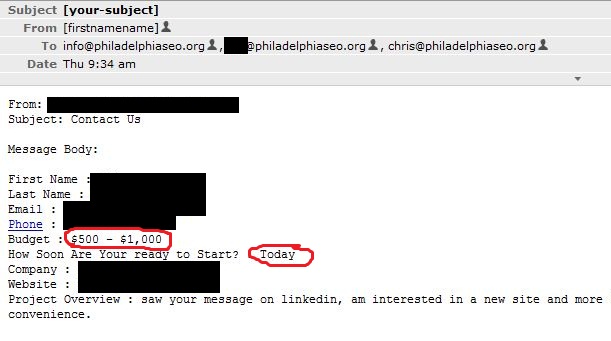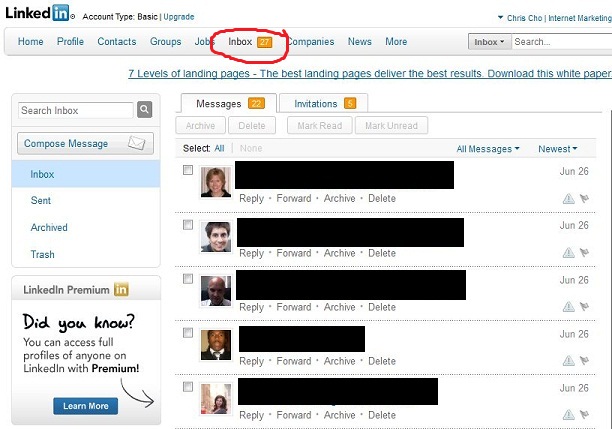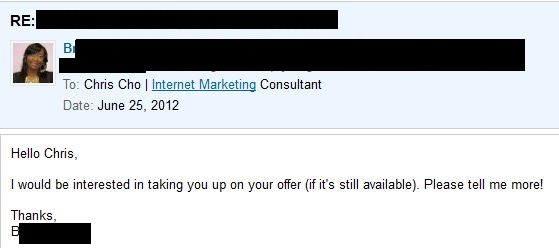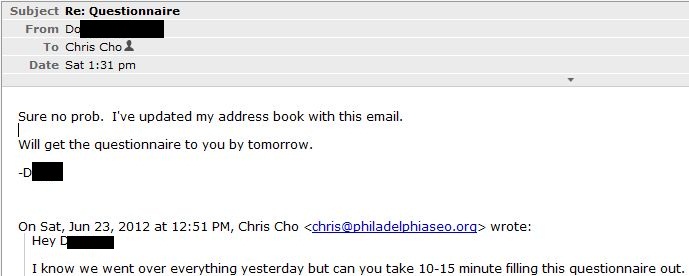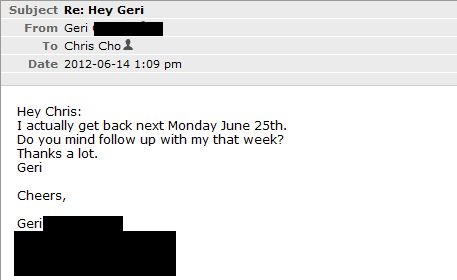 Not ONLY that…but I literally know what WORKS and what BOMBS. I can sniff out a fake guru a mile away. Don't get me wrong – I don't claim to be an all-knowing ultra guru myself.
But I DO have the hard-earned and tested results from months of solid hard work, and I know what's going to turn you from a nobody into a somebody, FAST.
So WHO is this course for?
If you're struggling to start up, or simply don't know where the heck to go next, this course is for you!
If you're ready to stop taking crappy advice, and start REALLY making money, this course is for you!
If you SERIOUSLY want to be successful, and don't just dream of being mega-rich, this course is for you!
If you're ready to take your business to the next level, then this course is for you!
I'm not willing to take on people who don't really want it; I worked too hard and too long (and spent a lot of money!) to just give this stuff away to wishful thinkers.
I'm looking for a select few people who are ready to make it BIG, and are ready to stop DREAMING about their perfect life, and start LIVING it!
Here's what I'm offering…
Week One
Getting Started
First, we'll give you some SERIOUS presence, by…
-  Designing you a business card (make sure NO ONE forgets who you are!)
-   A professional website – I'll personally be going over your website, to make sure it converts well.
-   A brochure
-   Your own business name and entity (LLC, S-corp, etc)
And after all this, we'll be going over your understanding of the whole business briefly, and giving you a good idea of what we'll be teaching you over the next four weeks.
This first week is about getting you set up.
Week Two
Your Marketing
This week is all about developing your marketing, and setting you up to get NOTICED. We're going to do this by…
-   Customizing you a personal marketing strategy that matches your personality and
your personal approach to business (authenticity is KEY).
-   Setting up a Direct Mail campaign
-   Setting up your LinkedIn profile, and getting you established properly as a serious professional.
-   We'll look into JV marketing, and how it can improve your business.
-   Develop your email marketing campaign and put an irresistible email in your prospect's mailbox.
-   Teach you how to cold-call to give you the biggest chance of getting a good response.
Week Three
Handling your clients
You know your business is good, GREAT even, but you need to learn how to get your clients to know it too.
Which is why we're going to teach you up to and including:
-   How to meet in person and close the deal.
-   How to close through a 5 minute phone call.
-   How to decide whether you should handle the clients yourself,
or defer it all to your project manager.
Week Four
Delivering the damn goods!
So you can talk the talk, but can you walk the walk? We'll teach you how to, by…
-   Building your own professional team of qualified individuals that will do most of the work for you!
-   How to outsource effectively to get the best possible result (and for the cheapest prices!
Cheap doesn't have to mean crap!)
-   You'll have access to my PERSONAL design and development team, to make sure you
stay right on top of things! (Not that you'll need us, but this is how sure we are you'll do GREAT!)
I'm looking for a

very SELECT few

people to get in on this.
This stuff is

gold

– if everyone has access to it, then it
becomes useless.
And the price for rock-solid coaching on building an offline
business and not just keeping it afloat, but incredibly
successful?
Crazy, huh? Well trust me when I say it's not gonna stay that
price for long. In fact, after 5 people have signed up, that's it..
The doors will be closed! (It's now closed)
The next time you'll see this coaching offer, the price will have
doubled! So if you're serious about getting started, getting

successful and want someone to help you get there (and leave
you no excuse not to), then you need to get your ass moving!
$1997 for a COMPLETE A-B-C coaching program on setting you up?
Yes, I'm SERIOUS.
Don't waste another second with second-rate, useless information – get it here, get it fresh. I know what works, and what doesn't. And I've decided to use that info to help others out.
That's just the type of guy I am. But I can't keep the price this low for long; after all, if everyone knows this, then everyone's doing the same thing and NO ONE profits.
So don't think about it any longer, or bookmark this page for a later read. GRAB your chance NOW, click that button below, and guarantee yourself a thriving offline business!
Chris Cho
P.S You'll also receive exclusive access to my personal email (meaning any problems, you can just get straight to me)
P.P.S I'm also throwing in a intense and thorough 30 minute phone coaching consultation weekly, to give you PERSONAL help and advice on where you're going wrong!