Hey what's up guys?
I'm going on a 30 days challenge and I want you to JOIN ME!
There are two reasons for this challenge…
1. To Motivate YOU & Reconnect with YOU!
2. So I CAN'T be a little p*ssy and back out publicly.
—————————————————
My 30 Day Challenge
1. To Lose 15 Pounds

2. Blog for 30 days
I HATE writing… but I LOVE connecting & helping others.
3. Double or Triple my Clickbank sales. (f*ck it, i'm going TRIPLE!)
-I'm averaging 1 sales a day so that's 3 sales I'm going for. $182.94/Daily
(this is outside of the make money online niche. I don't play that sh*t)
As you already know… I don't mail out other people's product either.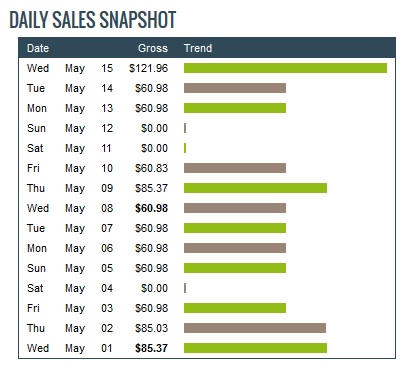 Note: I'm not going to be talking too much about my offline business since our team is at my max capacity right now. but I would love to help YOU with your offline business. Just make sure to join me for the challenge.
————————————————–
Why you should join…
I will personally be your accountability partner as long as you are willing to be my accountability partner.
It's like getting a free coaching from me. (I usually charge $2000 for coaching)
HELP ME HELP YOU! AND HELP ME HELP ME!!!
so……………….
WHO WANTS TO JOIN ME!?!?!?
Just make sure to leave a comment below with your 30 Days Challenge!
Are you in?
Comments